Paper Slitting Rewinder Machine
Produktbeskrivning
Produktansökan
Paper Slitting Rewinder Machine används huvudsakligen för slitting av aluminiumlaminatpapper, metalliserat papper och kartong, det är den nödvändiga utrustningen för pappersförpackningsföretag.
| | |
| --- | --- |
| Material range | aluminum foil laminated paper, metalized paper and paperboard 35-230g/m2 |
| Material width | 1300-1350mm |
| Slitting width | 70-114mm |
| Idler roller width | 1450mm |
| Machine speed | Max.400m/min |
| Run speed | Max. 350m/min (more than 200g / m2 speed above 150 m / min) |
| Unwind diameter | Max.1500mm (3″,6″ Air-shaft) |
| Unwind motor | 22KW |
| Main traction motor | 15KW |
| Rewind motor | 7.5KW (2sets) |
| External dimension | L 4800mm x W 2500mm x H 1850mm |
| Whole machine weight | about 5T |
| Power supply | 380V±10% 50HZ 3phase 5wires |
| Compressed Air | 0.7MPa |
| Rewind end face neatness | less than 0.2mm |
| Rewind diameter | Max.850mm (3″,4.7″ Air-shaft) |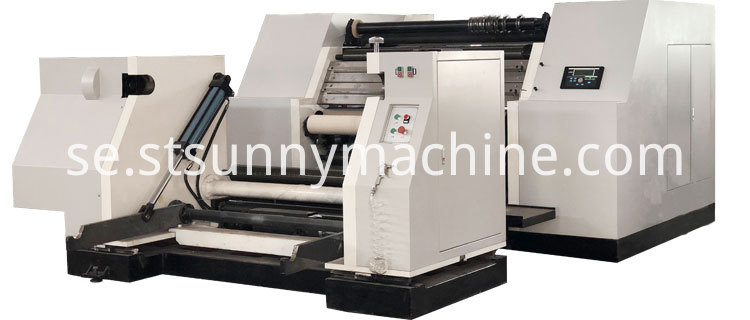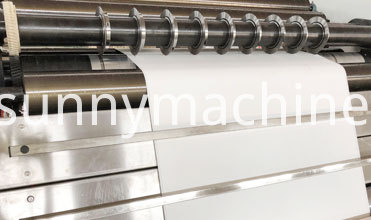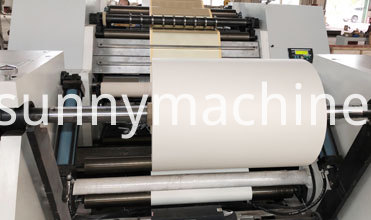 Huvuddrag
1) Hela maskinsystemet antar SIMENS PLC Controller och HMI-gränssnittet uppnådde fullautomatisk kontroll som garanterad maskin körs i hög hastighet med stabil prestanda.
2) Avbliven del antar motordrivning med fullautomatisk spänningsreglering. Luftaxellastmaterial och hydraulisk armlyftning. Web-styrsystem antar MITSUHASHI LPC. Den är utrustad med en manuell pappersplattform som är lämplig för att byta rull- och skarvpapper.
3) Hastighetssynkronisering av Traction and Rewind system och spänningssystem antar YASKAWA AC Frequency Vector kontrollsystem som uppnår internationell avancerad nivå.
4) Slitting Part adoptera inhemska kända varumärke cirkulär skiva
skärblad, tillbehörsbyte är extremt bekvämt

5) Rewind-delen är dubbelt axelspolning med AC-frekvensmotor, AC-frekvens sluten slinga. Vektorsystemstyrning med funktion som hastighetssynkronisering, spänning, konisk kontroll.
Certifieringar
Detaljerade bilder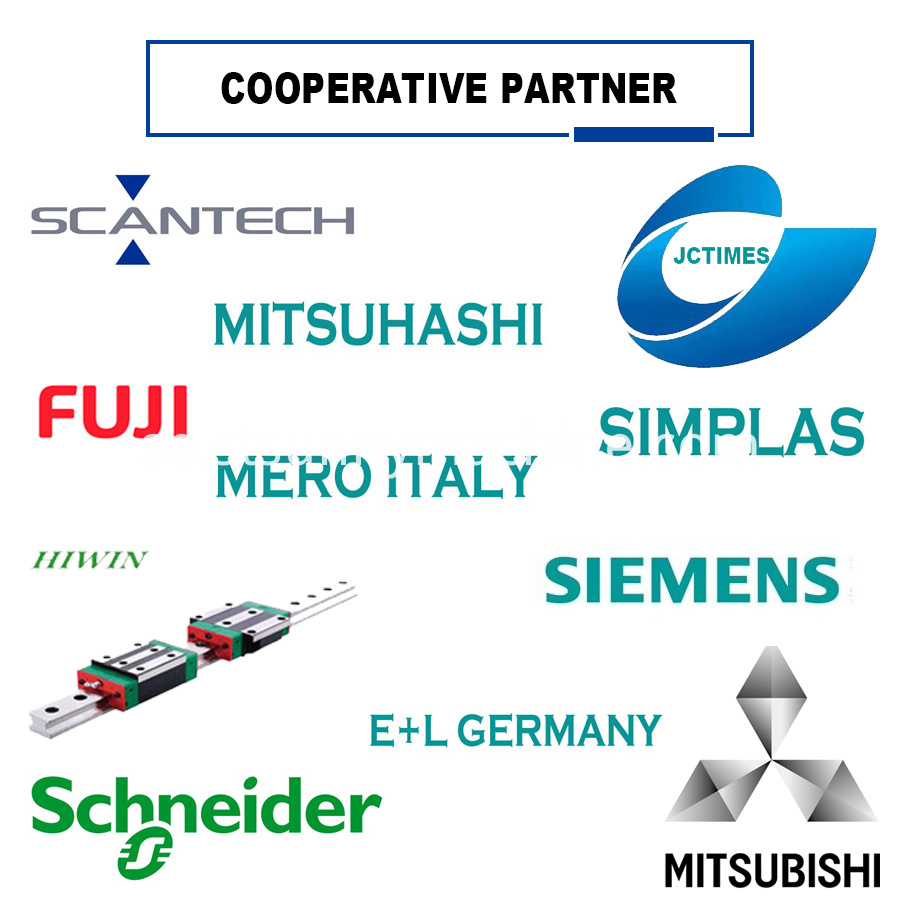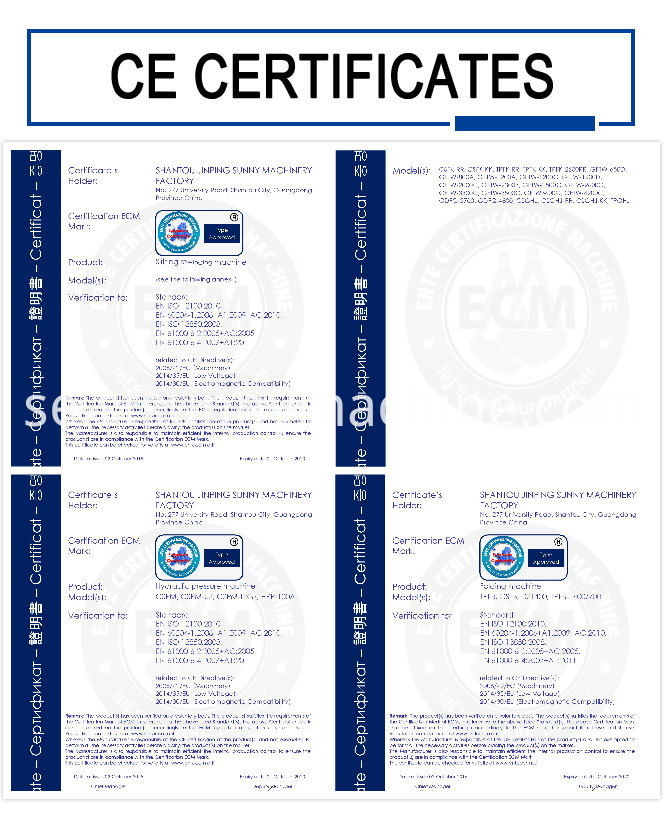 Företagsinformation:
Sunny Machinery Factory är en integrerad professionell tillverkare för att producera, designa och sälja Slitting, Rewinding, Laminating, Coating och CPP eller CPE 3 eller flera lager Cast Film maskineri anläggningar med mer än 19 års erfarenheter.
Vårt företag har utvecklat och flyttat mot en större konkurrensfördel genom att ständigt förbättra teknik och innovation.
Allt projekt kommer att betjänas av vår expertis inom mekanisk ingenjörsavdelning, församlingsavdelning, elavdelning, programvaruteknik, så vi kan erbjuda våra kunder våra toppstandardmaskiner, vi kan också göra alla slags ändringar enligt kundspecifika krav.
Våra maskiner säljs i många länder, inklusive Indien, Indonesien, Thailand, Vietnam, Brasilien, Polen, Korea, Italien, Filippinerna, Singapore, Ryssland, Malaysia, Pakistan och så vidare.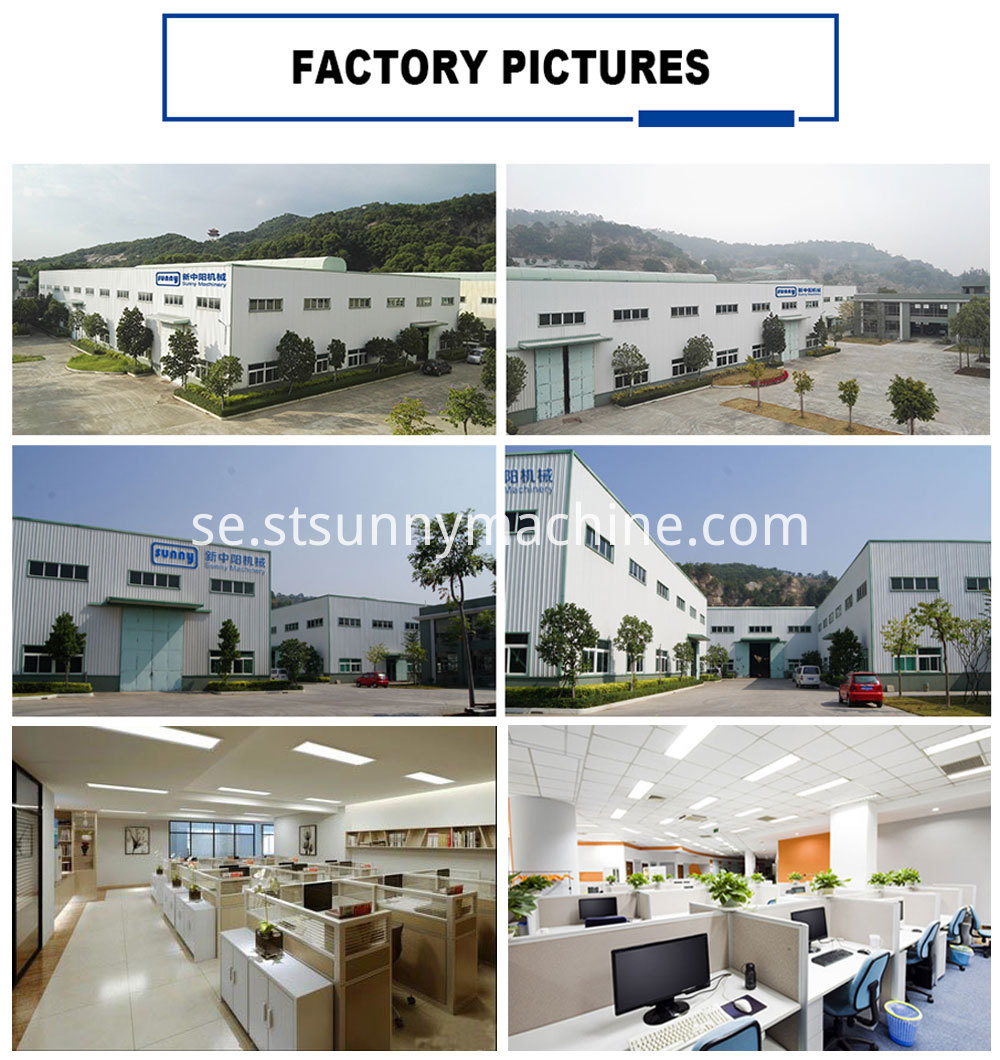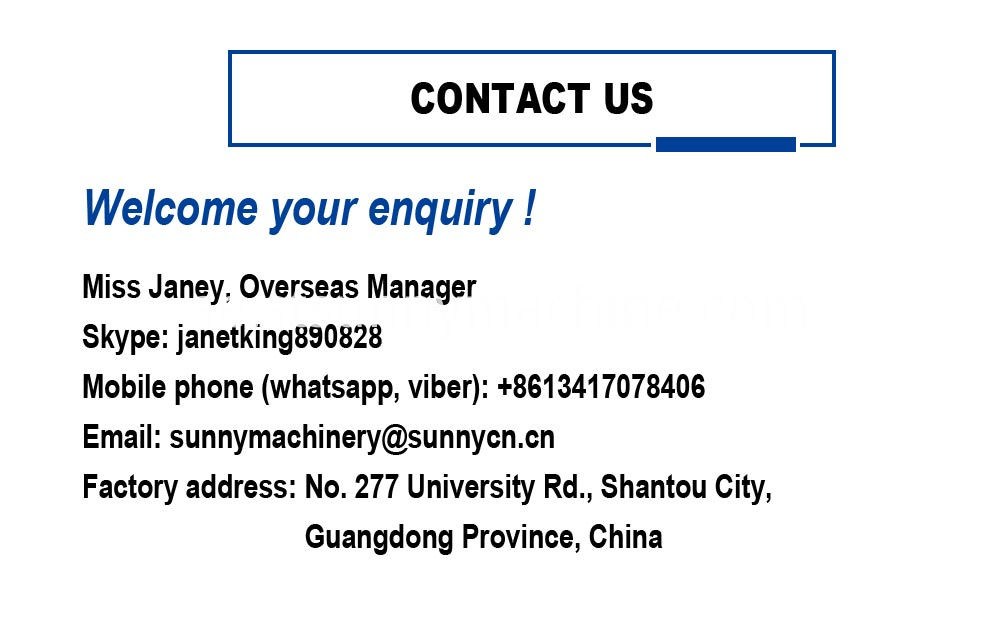 Produktkategorier : Slittning maskin serie > Slittning pappersmaskin